Haarlem New Year's Comedy
Start 2020 laughing at the HAARLEM NEW YEAR'S COMEDY on Saturday, January 11th. With GREG SHAPIRO, one of the best comedians in the Netherlands, The voice of Trump in the 'Netherlands Second' video with over 50 million views all over the world. Together with the Maestro of the Underground Ken Parsons and hilarious Hager and Gary White. They all come to Haarlem to give you a sparking start of the year!
Don't miss this unique New Year's Comedy and grab a ticket for € 15 only now!
Program
– 8:00- 8:30 PM: Doors open & Drinks.
– 8:30-10:00 PM: Haarlem New Year's Comedy. Entrance with tickets.
– 10:00-11:00 PM: New Year's Drink for who wants to celebrate the new year, discuss the comedy or just have a chat and a drink.
Comedians 
Greg Shapiro
Gregory Shapiro: Comedian. American. Dutchman. The voice of Trump in the 'Netherlands Second' video with over 50 million views. Celebrating 25 years in comedy.
Shapiro is known from Boom Chicago, 'Comedy Central News,' and for his own YouTube show 'United States of Europe.' His books How to Be Orange and How to Be Dutch: the Quiz are available internationally. He performs 'Trump Up the Volume' regularly at Boom Chicago. And his solo show The Madness of King Donald was a great success. He also played in various commercials and films such as Down and GTST and was guest in news and Eva Jinek.
Ken Parsons
Time Out dubbed him the Maestro of the Underground as he has been performing at and setting up events for comedy, music, spoken word and poetry for decades.
Top gigs include Glastonbury Festival, Cologne Comedy Festival, special guest headliner at Musical Comedy Awards in London and a comedy sketch on the mainstage to a packed Paradiso and recently as 'newsreader' in a stellar line up at the Roast of Britain, also at the Paradiso.
Hager
This Egyptian born stand-up comedian can usually be found looking for a decent happy hour and reading the latest infectious diseases update – only in the hopes it would make her material go viral. After an entirely non lucrative career trying to save the world, she's now going for public self-flagellation through comedy. Which is in itself a kind of humanitarian relief. Her credits include opening and closing shows for guys who have opened shows for other guys who once started out opening and closing shows for some more guys. When she's not shamelessly mocking herself through stand-up, storytelling or improv; she's enjoying solo daytime karaoke in Tokyo,where she now lives, performs and generally looks confused.
Gary White
Gary White is from South Africa. In just two years of living in Amsterdam Gary has developed a deep hatred for FEBO and Dutch Football fans. While performing at shows all across the city, Gary has amassed a die hard following of at least one woman who friended him on FB. Friends have described his performances as 'surprisingly watchable'. Gary derives his motivation to write and perform comedy entirely from the promise of free drink coupons. Breakfast included.
Tickets
The online ticket price is € 15 p.p. Tickets at the door € 20 p.p.
Venue
DeDAKKAS, on top of Haarlem. Go to and IN (literally) Parking De Kamp, take the elevator till the 6th floor to bar/restaurant DeDAKKAS. Follow the signs Haarlem Comedy Factory.
Address:
De Witstraat 1A | Haarlem | Netherlands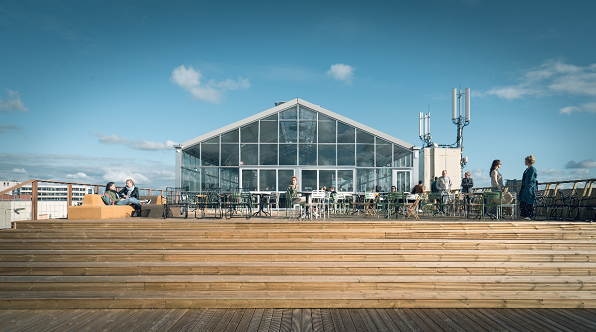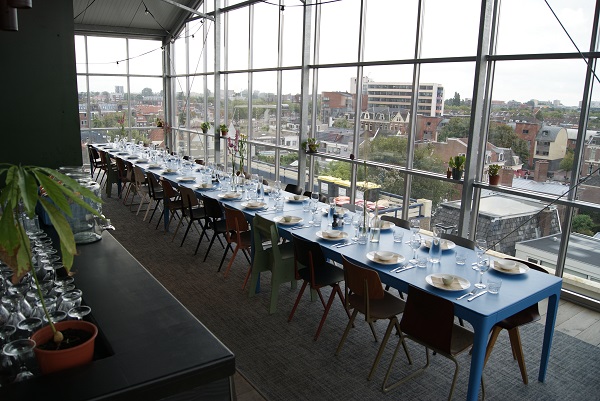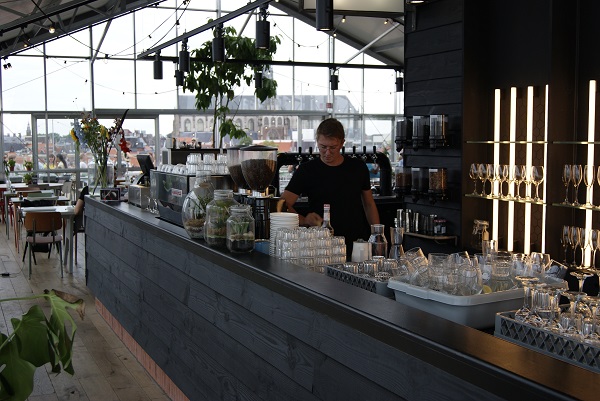 https://expatshaarlem.nl/wp-content/uploads/2020/01/NYC2020_eventbrite.png
600
1200
Arianna
https://expatshaarlem.nl/wp-content/uploads/2021/12/huge_white.png
Arianna
2020-01-06 21:23:53
2020-01-06 21:55:36
Haarlem New Year's Comedy