Join the Launch Party expatsHaarlemmermeer. The Gemeente Haarlemmermeer, Citymarketing Haarlemmermeer and expatsHaarlemmermeer will welcome all the internationals, both expats and Dutchies, the international businesses and the service suppliers for internationals in Haarlemmermeer. After there will be a DRINK with plenty of occasion to mingle and get to know each other.
Get your FREE tickets + 1 welcome drink now!
All the readers, members, connections of expatsHaarlem are invited as well.
You are welcome on Friday, April 21, 2017 from 6,30:00 PM at the official welcome and the casual drink afterwards.
Program
6:30 PM: doors open, social networking drink and info stand renter Interhouse
7:00 PM-7:30 PM: speeches
7:30 PM : social networking drink.
Speakers
– Adam Elzakalai, alderman of Economics, Airport businesses, Sport, Citymarketing and Events 
– Arianna Ardia-Wenink, founder of expatsHaarlem and expatsHaarlemmermeer.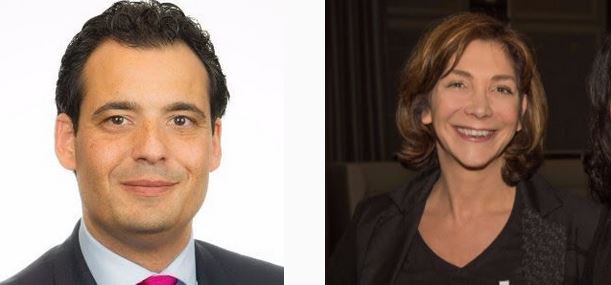 Drink
After the official part starting at 7:00 PM Citymarketing Haarlemmermeer offer all the participants a  welcome drink. During the drink there will be plenty of occasion to mingle and get to know each other. 
Location
The location of the event is the gorgeous Novotel Amsterdam Schiphol Airport, just next to Hoofddorp central station and very easy to reach from Haarlemmermeer, Haarlem, Amsterdam and Leiden. Doors open at 6:30 PM.
Costs
The event is FREE. Citymarketing Haarlemmermeer will offer a welcome drink to all the particpants of the event. But you have to register for the event. The expatsHaarlemmermeer Team will check the registrations at the entrance door. Please show your ticket at the entrance.
Organizers & Sponsors
Organizers: Citymarketing Haarlemmermeer & expatsHaarlemmermeer
Sponsors: Novotel Amsterdam – Schiphol Airport and Interhouse Sassenheim.
Please like expatsHaarlemmermeer on Facebook
To get updates about expatsHaarlemmermeer and give a push to the organising team we would like to ask you to like the expatsHaarlemmermeer Facebook page.
You can also join the expatsHaarlemmermeer Facebook group.
Don't miss it!
The expatsHaarlemmermeer Events Team
--
https://expatshaarlem.nl/wp-content/uploads/2017/04/Launch-Party-expatsHaarlemmermeer-782-e1491748494533.png
366
700
Arianna
https://expatshaarlem.nl/wp-content/uploads/2021/12/huge_white.png
Arianna
2017-04-09 16:35:44
2017-04-09 16:35:44
Invitation Launch Party expatsHaarlemmermee­r